Acanthephippium javanicum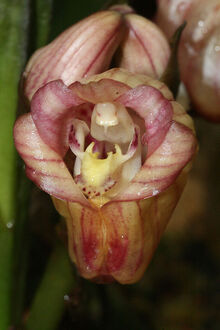 Acanthephippium javanicum is a species in the genus Acanthephippium.
Description
Edit
Plant blooms in early winter with several 3.5 cm wide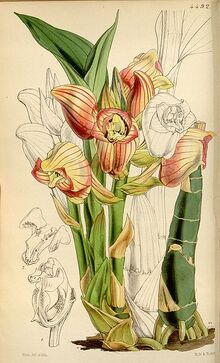 fragrant flowers.
Distribution
Edit
Plant is found growing on Malaysia, Java, Sumatra, and the Philippines.
Plants should be grown in shade with intermediate to warm temperatures. Grow in a well drained terrestrial mix with medium bark and perlite. Plants do not like to be repotted often. Keep plant media moist and water regularly during growth season. During winter reduce watering.
Common Names: The Java Acanthephippium